Education. Schools are now out for summer after months of lockdown and here's the opportunity.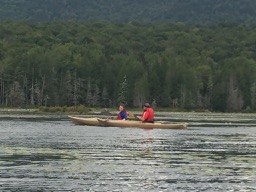 Instead of parents worrying that their children are behind with schoolwork, perhaps summer activities will be positive learning experiences that will help children of all ages return to school in September in good frames of mind.
For this blog I'll review a few resources that I think are worth a look. Some will have direct links to plant health and others are just generally fun things to do. Fun is a good place to start in education.
I thoroughly recommend Marty Jopson's Microminute series – they are live twitter broadcasts of only 7-10 minutes and the full series can be found at (https://www.youtube.com/user/martyjopson).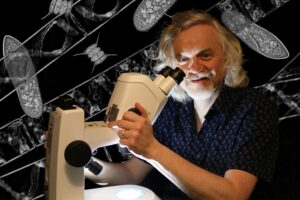 Marty is a science communicator and you may have seen him on BBC1's The One Show.  The microminute series explores wonderful things under fancy microscopes from aphids, celery, dandelions and bread mould, to mobile phones and face masks; something there for everyone and for all ages.
In a normal summer, a lot of people might not consider going to their local country show, but as many have gone virtual in 2020 we all have the opportunity to dip in to something new and explore a different part of the country without travelling or cost. You can see a list of shows across the UK at (https://www.farminguk.com/country-shows-and-events).  Maybe there's one near your home or a part of the country you'd like to visit virtually?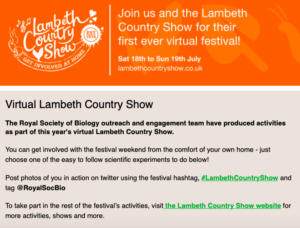 This month, Lambeth in London ran their virtual show and the Royal Society of Biology have produced additional resources to follow up activities (https://www.rsb.org.uk/get-involved/biology-for-all/virtual-lambeth-country-show).
Older students might be interested to follow the work of CABI (https://www.cabi.org).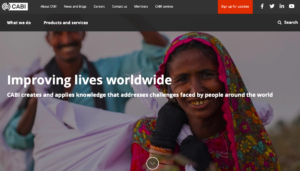 Expertise in plant health is at the core of their work in providing information and support for agriculture and the environment in developing world countries.  The free resources online at their Plantwise Knowledge bank includes a wealth of fascinating information on plant health and how communities manage it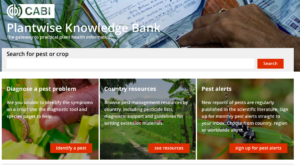 (https://www.plantwise.org/KnowledgeBank).
If you know any families struggling to fill the time over the next month with their children, perhaps there's an angle here that could spark an activity, a conversation, a quiz maybe.  This is not schoolwork but if it sparks curiosity, questioning and a general contentment in self-learning, it will be of value to any child's education and be a great start for them to take to their new school year in September.
To finish, here's a couple of links for higher education and plant health research relevant to IYPH key message 4 (invest in plant health capacity, research and outreach) http://www.fao.org/plant-health-2020/about/en/.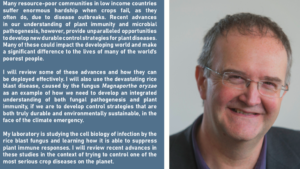 Prof Nick Talbot (The Sainsbury laboratory, Norwich) gave the opening lecture to the 16th Gatsby Plant Science Summer School.  Zoom worked a treat and the virtual school was another success. The lecture will be on the Youtube channel shortly and the booklet can be seen here https://www.slcu.cam.ac.uk/outreach/gatsby-plants/GPSSS
Also in July the 1st International e-conference on plant science was announced to take place from 1-15th December 2020 to celebrate IYPH2020 https://iecps2020.sciforum.net.  With much reduced cost by being virtual and a commitment to equality and inclusion principles, this programme is likely to attract a lot of interest.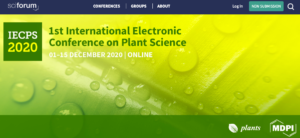 Who knows, an interest sparked in a schoolchild this summer could lead to a research career that helps find means to keep plants healthy.