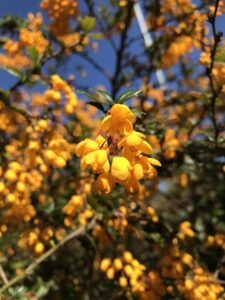 This month my focus is creativity. You might think that's a bit abstract but stick with me. Pandemic lockdown has given me time and space to try new things (more on that later) and so it seems have others, young and old; making music, art, crafts, technology, writing etc. In doing so many have discovered they have new skills and abilities and as a result have felt rather good about themselves.
What does this have to do with Plant Health? Scientific advances come from creative ideas to solve problems which are then tested rigorously to provide evidence. Sometimes ideas come from an unlikely source. One example I've been following over the past few years is from Professor Neil Boonham from the University of Newcastle https://www.ncl.ac.uk/iafri/staff/profile/neilboonham.html#background. Neil and colleagues' expertise is in developing rapid diagnostic techniques for disease identification in the field or at UK borders. Current technology is called LAMP and as it is rapid and portable, it is now also being developed for use in the test and trace system against the Coronavirus in humans (https://www.theguardian.com/world/2020/may/21/uk-coronavirus-test-with-20-minute-wait-being-trialled?CMP=Share_iOSApp_Other). Some years ago a conversation with some engineers involving the mechanics of a bagless cyclone vacuum cleaner prompted Neil to think if he could catch the spores of pathogens in the field and do the DNA analysis automatically, he could get a real-time estimate of disease and better be able to intervene before crops fail.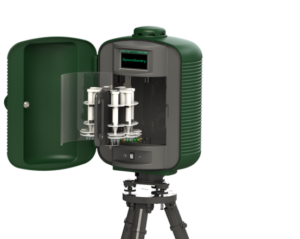 The SporeSentry, as shown in this CAD diagram by Optisense Ltd (credit Michael Andreou), is now in its final stages of validation and is a great example relating to the FAO's key message 5 "Strengthen monitoring and early warning systems to protect plants and plant health." http://www.fao.org/plant-health-2020/about/en/. The technology is also linked to wireless technology so results can be sent directly to farmers' phones or research support networks enabling wider and more accurate forecasting. The SporeSentry will be tested in the field as soon as the manufacturers are less preoccupied with Coronavirus testing.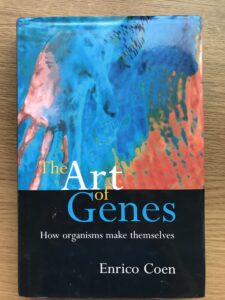 In writing this blog, I was drawn to the title of this book on my shelves. I know the author, he is a renowned scientist, an artist and a mentor to his students and colleagues in encouraging creative thought. This book was written in 1999, so detail has advanced substantially, but it and a subsequent publication are stimulating reads for the general reader as well as biology students. https://www.jic.ac.uk/people/enrico-coen/. Although this book addresses how plants develop, plants also have genes to resist pests and pathogens and an understanding of how these are organised, expressed and inherited is essential for plant breeders to develop disease-resistant crops. Students may be interested in this talk from Professor Jonathan Jones at the Gatsby Plant Science Summer School https://www.youtube.com/watch?v=uVd1CYZDhnU&t=195s
So how have I been creative in lockdown? On a solo walk in March, I saw a fallen tree and was inspired to write a poem. I've not done this since school days so it took me a bit by surprise https://celiaknightconsulting.co.uk/out-of-sight/. Watching Grayson's Art club episode on Home this week inspired me to write another one too https://celiaknightconsulting.co.uk/making-a-difference/. I've also sung with my husband, both recording and performing within the limitations of lockdown – this song of his The Helix and the Hoe encourages us to go with the seasons and not be constrained by time and there's even a reference to plant health https://celiaknightconsulting.co.uk/the-helix-and-the-hoe/.
What better time than now, when life as we knew it has so completely changed, to embrace a new thought, skill or activity and take pleasure in the moment rather than question its value? In my experience, this often leads to something useful and is almost always good for mental health and well-being.
I'll leave you with a couple of links to others' creativity which made me feel good this month. This two minute animation was made by students at UWE as part of the Connected programme to mark IYPH https://www.connectedvirus.net/new-animated-film-marks-international-year-of-plant-health-2020/. If you've read this far, you might want to give yourself a few more minutes to reflect on creativity so here's a song called Slow Down written and performed by a colleague Tim Casswell https://www.youtube.com/watch?v=n6jtI_Ir3h0 – enjoy.
Next month's blog I'll be talking about food.