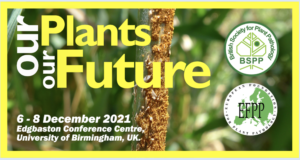 This week I attended a conference, albeit online. 3 days of the British Society for Plant Pathology; Our plants Our Future in Birmingham. The first face to face meeting the BSPP had staged for 2 years and originally intended to celebrate the International Year of Plant Health 2020. I'm prompted to write this blog as an extension to the monthly blogs I wrote for IYPH last year https://celiaknightconsulting.co.uk/2020/01/.
Everyone can play a role in supporting plant health and considered communication to wide and varied audiences is needed. Ralf Lopian from Finland, who was responsible for initiating the IYPH, shared some worldwide statistics on IYPH communication. Jassy Drakulic from the RHS explained how they are careful to present positive messages to their 600,000 members about how gardeners can help.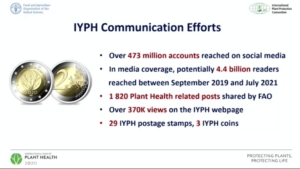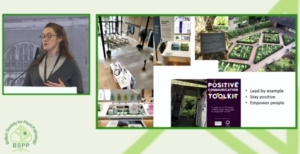 Attending the conference online worked very well and I hope this format continues. It was great to see friends and colleagues even if I was a bit sad when they walked out of shot to carry on talking! The programme was brilliant – each session totally relevant and each speaker bringing depth to their presentations. No longer were there long introductions for the justification of each study; the urgency of each case being understood by the audience, at least I hope that is the case. I missed a few talks but for most that I saw, speakers presented evidence for the work underway and their directions of travel. Good luck to them all and I look forward to hearing updates. Congratulations BSPP.
I tweeted during the conference. Here are a few shots to give a flavour of the programme. If you see anything here you could share with a colleague, or your friends and family, why not think about how to pitch it and give it a go?